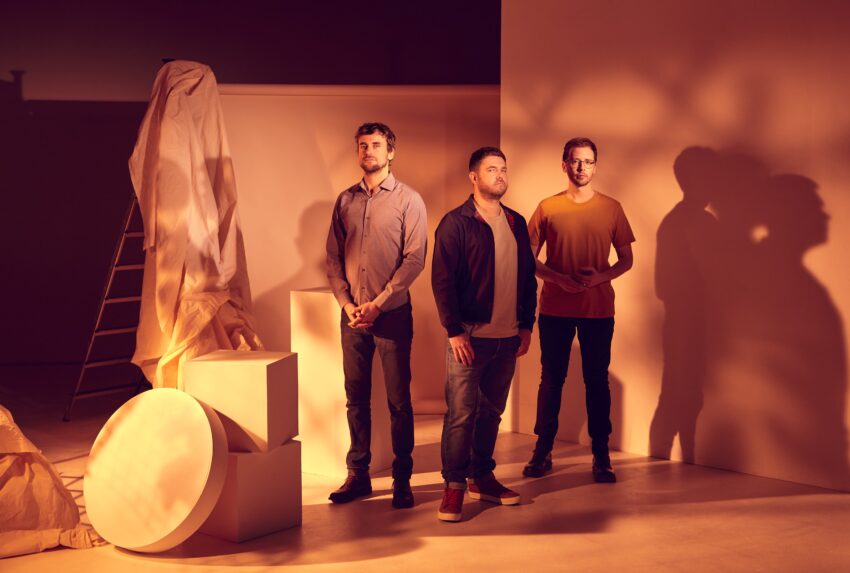 Details
Date 24.11.2023
Start: 20:00
Doors: 19:00
Website: https://gogopenguin.co.uk/
Video: Watch on Youtube
Das aus Manchester stammende Leftfield-Piano Trio GoGo Penguin geht im Herbst 2023 auf Tour!
Das gefühlvolle, kinematische Breakbeat-Trio GoGo Penguin ist zurück und spielt Musik von ihrem berauschenden neuen Album "Everything Is Going to Be OK" zusammen mit Songs aus ihrem leuchtenden Backkatalog. Mit einem neuen Schlagzeuger, einer neuen Plattenfirma und einem subtil aktualisierten und weiterentwickelten Sound läutet die Band eine klanglich befreite Ära ein.
"Everything Is Going to Be OK" wurde in einer Zeit der Turbulenzen und des Verlustes geboren. Während einer für die Band persönlich schwierigen Zeit, die mit einem tiefen persönlichen Verlust und Trauer einherging, bot das Studio der Band einen Zufluchtsort vor dem wahren Leben. Das daraus resultierende Projekt schöpft seine Kraft aus einem gemeinsamen Verständnis und Einfühlungsvermögen.