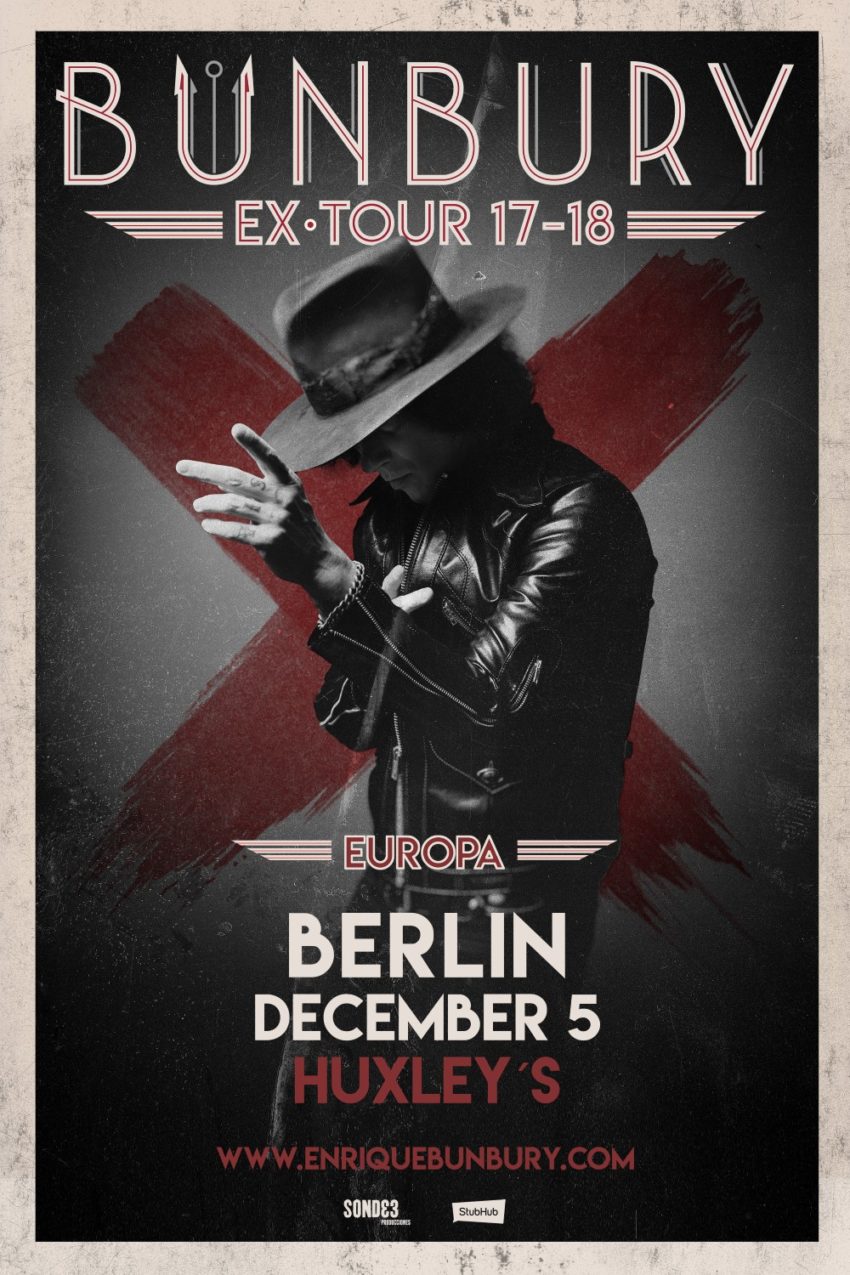 Details
Datum: 05.12.2018
Beginn: 20:00
Einlass: 19:00
Website: https://enriquebunbury.com/redesoficiales.aspx
Bunbury, the emblematic and enduring Spanish classic rocker, will tour the Europe and UK next December in support of his recent Expectativas album.
The man born Enrique Ortiz de Landázuri Izarduy was born in Zaragoza, Spain and began recording music in 1984. Initially, Bunbury served as lead singer for the hugely influential rock in español group Héroes del Silencio. After the group's extraordinarily successful run ended in 1996, Bunbury struck out as a solo star with the release of 1997's Radical Sonora.
As opposed to his prior hard rock and Gothic influences, Sonora showed off Bunbury's interest in industrial and electronic music. Since then, the talented singer-songwriter has put out nine more studio albums which have incorporated a diverse array of influences including blues, flamenco, cabaret and tango.