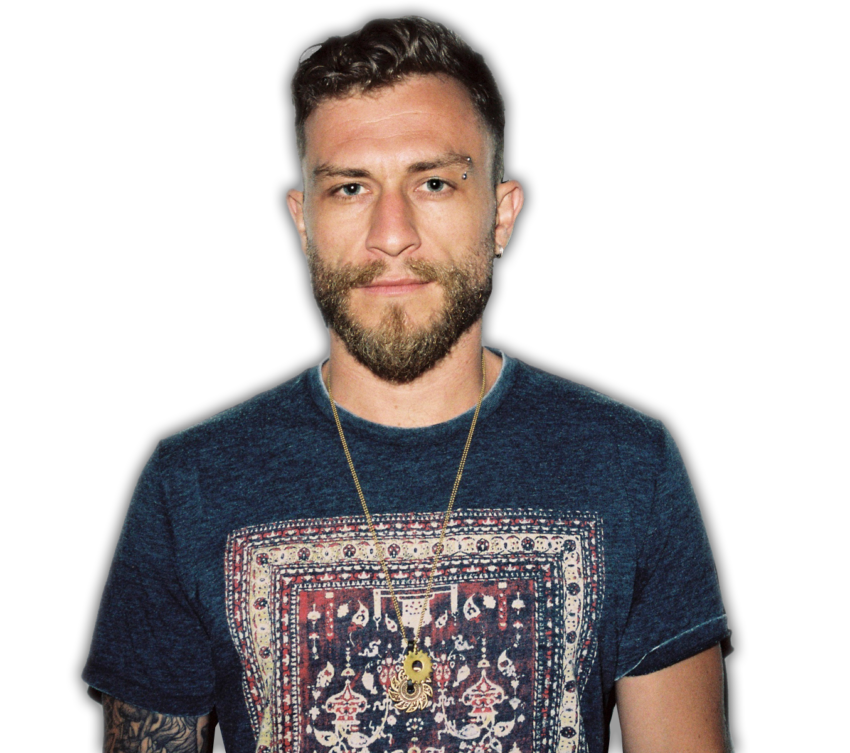 Details
Datum: 11.10.2018
Beginn: 20:00
Einlass: 19:00
VVK: 24,00 € (zzgl. Gebühr)
Website: http://dubfx.com/
Video: Auf Youtube ansehen
Dub FX is the epitome of independent music.
In 2006, Melbourne born Benjamin Stanford set off to Europe with a simple plan; live in a van, travel the world and street perform. Fast forward, Dub FX has sold over a hundred thousand records, rocked major festivals all over the world, racked up 150+ million youtube views and organically acquired 600,000 Facebook fans.  All completely independently.
"My plan was never to blow up, just to travel and get inspired."
After endless street performances all over the world, people captured his art form on their phones and posted them all over social media, resulting in viral videos that catapulted dub fx into a brand new type of success that didn't yet exist. The videos capture his original live looping style perfectly giving the audience an understanding of the layers that make up the eclectic one-person show.
"I like to mix all genres together jazz, reggae, hip-hop, samba, drum n bass, dubstep. whatever I'm feeling at the moment, that's the beauty of my setup."
Imagine you're walking to work; you hear what sounds like a track from a CD played out of a Soundsystem. Instead, it's one person making all the sounds from just his voice, an FX pedal and a loop machine. Lyrically Dub FX is as real as it gets, consciously projecting positivity and self-empowerment through his music. Exactly what a street corner needs.
"I decided long ago that I want to be remembered for adding value to the world and I can do this through inspiring people with conscious lyrical content, regardless of how unpopular that may be"
Dub FX independently released his 3rd studio album 'Thinking Clear' in late 2016 through his label CONVOY in partnership with Germany label Membran. Recorded in his very own Treetop Studios, his innovative blend of genres with environmental scenery creates a holistic experience that inspires through transcendent electronic and acoustic elements.
July 2017 Dub FX goes back to his roots for his latest single, 'Listening'. A raw dub & reggae influenced vibe that sees him draw from his original influencers. The 'Listening' lyric video can be viewed here https://www.youtube.com/watch?v=EiP6nMucE1I
Dub has also produced an eight-track album of original music and poetry for his partner Sahida. Her music speaks of her travels, self-empowerment, positivity and social justice. Listen to the album here:
http://radi.al/RadiantStar
Currently, Dub Fx is touring the festivals in Europe with all his final dates online at:
http://bandsintown.com/dubfx.