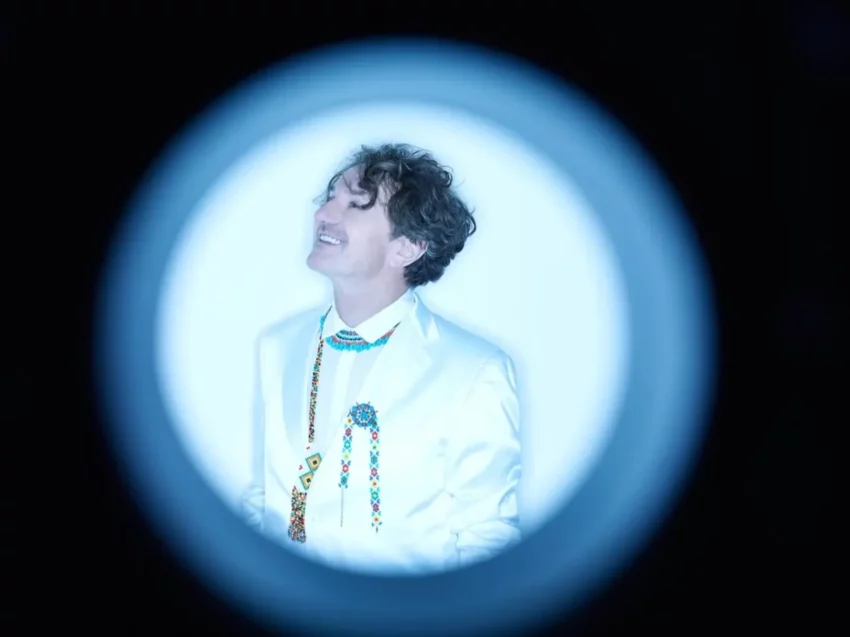 (c) F-Cat Produktions GmbH
Details
Datum: 22.06.2023
Beginn: 20:00
Einlass: 19:00
VVK: 40,00 € (zzgl. Gebühr)
Website: http://www.goranbregovic.rs/tour/
Video: Auf Youtube ansehen
Quite a few musicians would be content with only a fragment of Goran Bregovic's career. Contemporary composer, traditional musician or rock star, he did not have to chose – he took it all to invent a music that is both universal and unmistakably his own.  Goran Bregovic's musical adventures begin in the sixties at a music college in Sarajevo. There he learns to handle the violin, gets acquainted with the counterpoint and harmony, but it just doesn't seem fun enough.
Even in Tito's Yugoslavia rock n' roll sets ablaze the sixties.  The answers to adolescent revolt that this genre offers and the discovery of the power of attraction that the electric guitar has for the female sex, light the way for Goran. He continues studies of philosophy and sociology, but also forms a rock group – Bijelo Dugme (White Button).  Their first album is an immediate success that continues to grow steadily across the whole of Eastern Europe until the end of the eighties.  14 years, 12 albums and 3 singers since its beginning, the group sold millions of albums and brought together thousands of people each time it played in public.
Son of a Serbian mother and a Croatian father, living in Muslim Sarajevo, Goran is everyone's hero, but noticing the rise of a fanatical nationalistic fever that takes hold of the audience in his concerts, he decides to disband Bijelo Dugme.
At the end of the eighties, the film-maker Emir Kusturica, a fan of his work, convinces him to take part in his next project.  Writing music for « Time of the Gypsies» allows Goran to sharpen his sense of musical dramaturgy and to work around Gypsy music that fascinates him.   The combination of Kusturica's images and Bregovic's notes sublimates a poignant story that leaves a strong mark.  For « Arizona dream » the twosome travels to the US where Kusturica films Faye Dunaway, Jerry Lewis and Johnny Depp and Bregovic writes for the Godfather of punk rock, Iggy Pop.
In 1994 in Patrice Chereau's « Reine Margot » his music lights a sparkle in the eye of the French actress Isabelle Adjani and in the voice of the Israeli star Ofra Haza.  This film broadens his reputation as a composer.  The following year, while the war ravages their country, Bregovic and Kusturica collaborate one last time on « Underground », Palme d'Or at the Cannes Festival in 1995.  For this film Goran calls on Saban Bajramovic, known as « Gypsy Sinatra », and the Cape Verdean diva, Cesaria Evora.
Bregovic then goes back to live concerts.  In his Wedding and Funeral Orchestra he mixes Gypsy musicians on wind instruments with percussions, Bulgarian polyphonies and a choir of male voices.   Dressed in white, seated between his amplifier and computer, an electric guitar in his hand, he conducts this motley group that varies in size (9 to 19 musicians) according to the occasion.  For almost twenty years Wedding and Funeral Orchestra has been roaming all continents of the known world on an unending tour that so far totals some 1500 shows.
When he is not on stage Bregovic composes pieces that have become part of the contemporary serious music scène: an oratorio « My Heart has become Tolerant » around the three monotheistic religions, or, with only a wink to Bizet, proposes the first Gypsy opera « Goran Bregovic's Karmen with a Happy End », a monologue for an actress and his big band "Diary of an Unhappy Queen", and now a new project for his band and a symphony orchestra entitled « Three Letters from Sarajevo ». His acute capacity to understand and assimilate vastly varied musical cultures allows him to incorporate into his music traditional Corsican, Georgian or Bulgarian chants, as well as elements of techno culture – collaboration with the German dj Shantel.
His boundless talent attracts first class artists like the emblematic Greek musician George Dalaras, the Polish star Kayah, Turkish icon Sezen Aksu, the mythic pop singer Scott Walker, The Gypsy Kings, Asaf Avidan, Bebe…
Very few musicians have managed to develop an art of such amplitude that coherently mixes together such a great variety of styles and techniques without losing its identity.  A Bregovic piece can be recognized on the very first hearing and seems to address the whole Earth with no distinction of race, sex, age or religion. – Benjamin Minimum (Mondomix)