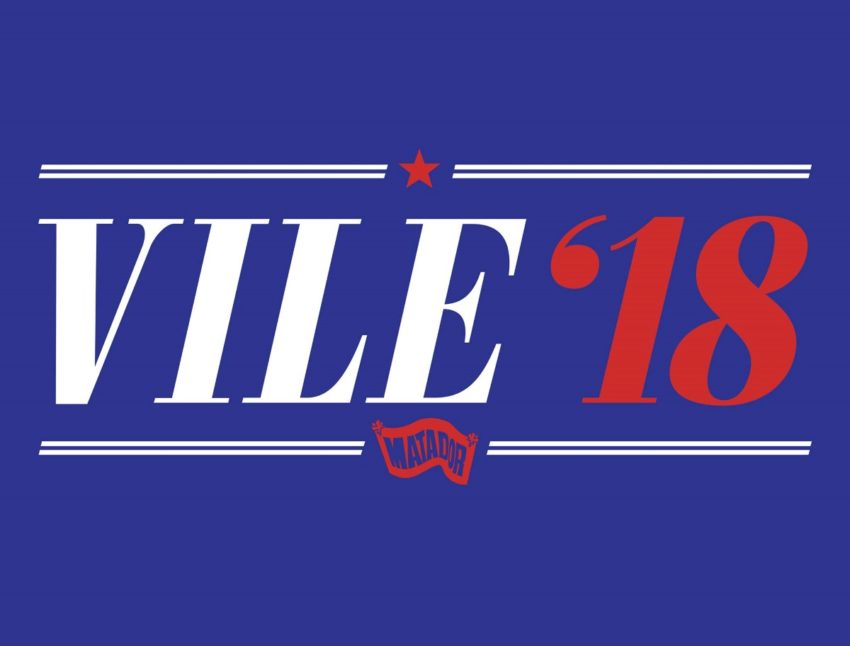 Details
Datum: 18.10.2018
Beginn: 20:00
Einlass: 19:00
VVK: 23 € (zzgl. Gebühr)

Video: Auf Youtube ansehen
Kurt Vile, one of rock's most captivating frontmen, guitarists, and songwriters, has announced a run of Autumn tour dates with The Violators (Rob Laakso, Kyle Spence, and Jesse Trbovich), their first UK and European shows in nearly two years.
Kicking off October 12th in Hamburg, the tour runs through mainland Europe before arriving at major UK cities, including two consecutive nights at Shepherd's Bush Empire on November 6th and 7th. The full list of dates can be found below. Tickets go on sale on Friday, April 27th at 10am (BST) / 11am (CEST).
Kurt Vile has released seven universally celebrated albums, most recently the Courtney Barnett collaboration LP Lotta Sea Lice. He has been seen and heard across the late-night TV circuit (Colbert, Letterman, Conan, etc), from the Park Stage in Glastonbury, in session for Lauren Laverne and Mike Riley at BBC 6 Music, as an animated singing squirrel on HBO's Animals, as a roadie on Portlandia, and as an answer on Jeopardy. He has collaborated with artists including Courtney Barnett, J Mascis, Kim Gordon, Hope Sandoval, John Prine, John Cale, Warpaint and Cyndi Lauper, and has toured the world several times over. With hundreds of thousands of records sold and a day named in his honour in Philadelphia, Kurt Vile's 2018 promises a boundless ascendancy in the next leg of his beloved and storied career.