Nachholtermin vom 26.03.2022. Tickets behalten ihre Gültigkeit!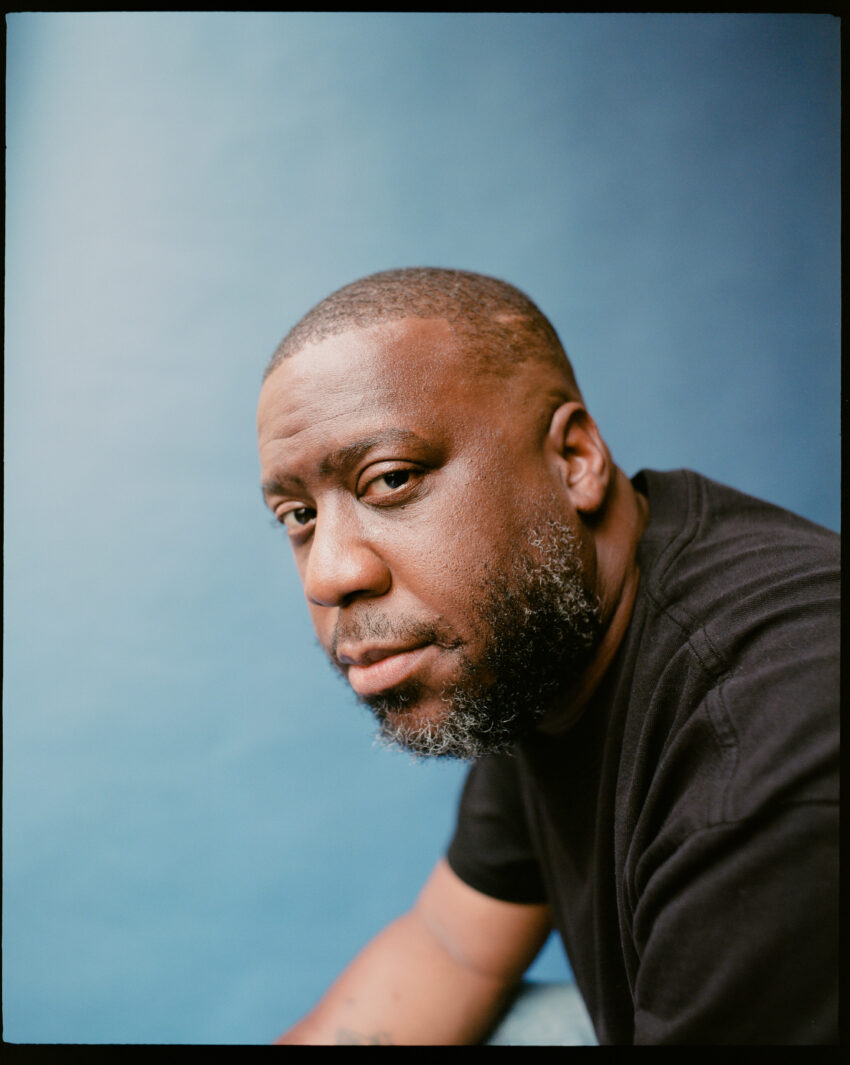 Details
Datum: 11.07.2022
Beginn: 21:00
Einlass: 19:30
VVK: 30,60 € (zzgl. Gebühr)
Website: https://www.robertglasper.com/
Video: Auf Youtube ansehen
Achtung: Bitte keine Tickets über Viagogo kaufen! Diese Tickets sind Fälschungen.
Robert Glasper is the leader of a new sonic paradigm with a career that bridges musical and artistic genres. To date, he boasts 4 Grammy wins and 9 nominations across 8 categories, and an Emmy Award for his song for Ava Duvernay's critically hailed documentary "13th" with Common and Karriem Riggins. His work and accolades bridge all aspects of the music business, from live touring to film scoring, composing and producing.
Evolution is his hallmark. Glasper's breakout crossover album Black Radio changed the face of the genre and set a new expectation for what popular music could be. The album won him the Grammy for best R&B album and established him as the musician of choice for some of the world's most iconic artists; notably playing keys throughout Kendrick Lamar's To Pimp A Butterfly, winning another Grammy for the elastic track "These Walls". The ongoing Black Radio series has since become Glasper's calling card, upholding a place at the heart of a trailblazing community: from long-time sonic brothers Mos Def and Bilal, to legends including Ledisi, Lupe Fiasco, Kanye West, Jill Scott, and Erykah Badu.
Glasper's eternal pursuit to further his sound has been consistent in challenging and transforming his creative horizons across the board. Whether producing a remix album with Kaytranda or as a bandleader, Robert consistently defies the limits of the genre. This is evident in a portfolio that ranges from his acoustic jazz trio; which simultaneously defies and elevates the traditional idiom by uniting it effortlessly with electronics from visionary DJ Jahi Sundance, to August Greene; a collaboration with Common + Karriem Riggins, to R+R=Now; a supergroup at the crossroads of hip-hop and Jazz.
In the last two years alone Glasper has seen a staggering diversity of success. He dropped Fuck Yo Feelings; a star-studded mixtape; his first on Loma Vista Records; with features ranging from YBN Cordae to Herbie Hancock to Yebba. The album was nominated for the Grammy for Best Progressive R&B album in the recent 2021 awards. He created an original score for the Emmy Nominated doc The Apollo and the feature film The Photograph starring Issa Rae. He led a legendary residency at the Blue Note NYC with 56 sold-out shows in 27 days which saw everyone from Dave Chappelle to Tiffany Haddish, Chadwick Boseman, Q-Tip, Anderson.Paak and Angela Davis join him on and off stage. And, alongside long-time collaborator, co-producer, and creative partner Terrace Martin, he formed another dream team supergroup featuring Kamasi Washington and 9th Wonder called Dinner Party, who together wrote and recorded a debut self titled album that was released to rave reviews.
With boundless innovation and elite technique as his signature it's no surprise that Glasper has an avalanche of accolades, awards, and achievements to his name – most recently being asked to play at the 2020 March On Washington with Derrick Hodge and funk legend, Sir George Clinton. In August of 2020, Robert released 'Better Than Imagined' which won the Grammy for Best R&B song in 2021; the first taste of his hotly anticipated forthcoming Black Radio 3 album. Featuring H.E.R and Meshell Ndegeocello, the song advocates for Black love and the power, and responsibility, we have to improve our world; again demonstrating that, above all, Glasper is an artist at the heart of a moment – and a movement – to champion Black music, Black people, and the possibility of a better future. The hip-hop-head-nod ballad is a dedication to just that: the beauty and brilliance of a heritage that is as much Kendrick as it is Coltrane, and which seeks to empower and uplift with every offering.
In his own words:
"Black lives matter and so does black love; no one wants a life without love, but we have generations of people in our community who haven't had the tools to actually be in healthy relationships. It seems like people are finally ready to open their eyes to systemic racism in this country, and if we're going to talk about it, we have to also talk about how it affects our relationships — how we communicate, how we see ourselves, how we treat each other. It's not always good, even though maybe it could be." – Robert Glasper