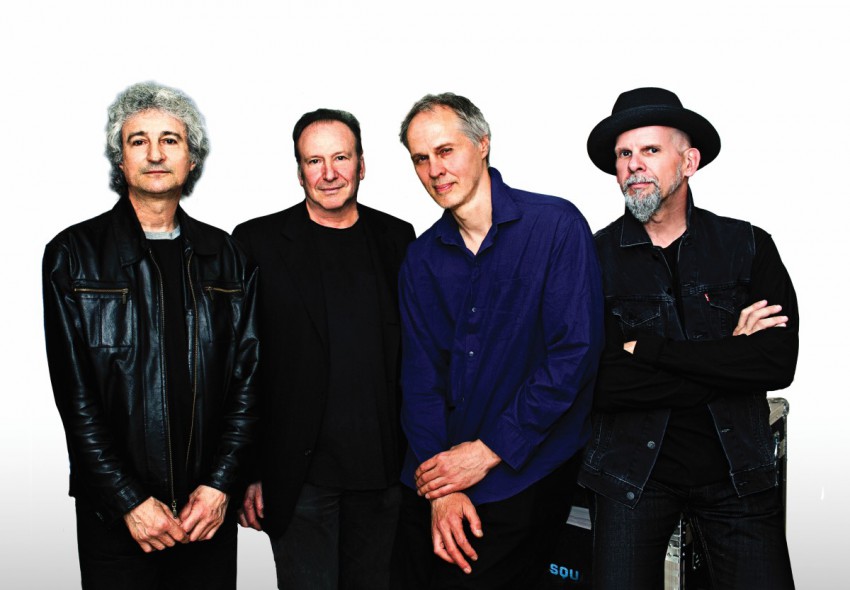 Details
Datum: 05.04.2016
Beginn: 20:00
Einlass: 19:00
Website: http://www.facebook.com/televisionband/
Video: Auf Youtube ansehen
TELEVISION were one of the most innovative bands to emerge from New York's underground scene of the mid-70s, creating an influential new guitar vocabulary. Guitarists Tom Verlaine and Richard Lloyd didn't quite follow the accepted rock structures for improvisation – they removed the blues while retaining the raw energy of garage rock, adding complex, lyrical solo lines that recalled both jazz and rock. With its angular rhythms and fluid leads, TELEVISION's music always went in unconventional directions, laying the groundwork for many of the guitar-based post-punk pop groups of the late '70s and '80s.
In the early '70s, TELEVISION began as the Neon Boys, a group featuring guitarist/vocalist Tom Verlaine, drummer Billy Ficca, and bassist Richard Hell. At the end of 1973 in New York City, New York, the group became TELEVISION, adding guitarist Richard Lloyd. The band soon found a bar on the Bowery, CBGB, where they were featured  on Sunday nights for several months  to a tiny audience of  mostly Hell's Angels and a few afficionados. The club would become an important venue for punk and new wave bands. In 1974, Verlaine played guitar on Patti Smith's first single, 'Hey Joe'/'Piss Factory', as well as writing a book of poetry with the singer.
TELEVISION recorded 7 songs for Island Records with Brian Eno in 1975, but the band were unhappy with the sound so it was not released. Hell left the band, and was replaced by ex-Blondie bassist Fred Smith.  TELEVISION then recorded 'Little Johnny Jewel', releasing it on their own Ork record label. 'Little Johnny Jewel'. The record  drew  some good international press, and attracted the attention of major record labels. They signed in 1976 with Elektra Records and began recording their debut album.
'Marquee Moon', the group's first album, was released in early 1977 to great critical acclaim, and while failing to attract a wide audience in America; in the UK, it reached number 28 in the charts, launching the Top 40 single 'Prove It'. In May of '77 TELEVISION supported  by  Blondie did their first 'theatre' tour of the UK  selling out much to their own surprise.
Their second album, 'Adventure', in the spring of 1978. While its American sales were better than those of 'Marquee Moon', the record didn't make the charts; in Britain, it became a Top Ten hit. Months later, the group suddenly broke up . Smith joined Verlaine in his many solo projects over the years .
 Lloyd recorded several solo records and also played on John Doe's first solo album, as well as playing in Matthew Sweet live band for the 1991 tour for album Girlfriend.
Nearly 14 years after their breakup, TELEVISION re-formed in late 1991, recording a new, self titled album for Capitol Records. The reunited band began its comeback with a performance at England's Glastonbury summer festival in 1992, releasing 'Television' a couple of months later. The album received good reviews, as did the tour that followed.  In 2007 Lloyd left the band and they were joined by Jimmy Rip  who had played with Tom since 1981 on all his tours and recordings.
This new line-up has since performed in the USA, throughout Europe including the UK and Eire, Brazil, Argentina, Chile, Uruguay, Japan, Korea, Australia, New Zealand and China
They have recorded a new album which is said to be 'half-finished'.
Tom Verlaine: guitar & lead vocals
Jimmy Rip: guitar & backing vocal
Fred Smith: bass & backing vocal
Billy Ficca: drums